Your smile may appear imperfect due to various reasons. Teeth may be stained from lifestyle or personal factors. They may not be aligned ideally and restorations may be ageing. Your dentist at mp dental can offer a variety of options to improve your smile.
Why do my teeth look unsightly?
The appearance of teeth may be affected due to
inherited traits (blemishes, abnormal shape, etc.)
Food and beverage related staining especially coffee and tea
Smoking
Use of certain antibiotics during childhood
Chips or cracks from trauma
Aging restorations
What cosmetic dental options do I have?
Depending on the nature of the dental imperfection appearance can be improved using Veneers (Ceramic or Composite), Teeth Whitening and Partial Crowns (Inlays or Onlays).
Veneers
Veneers are thin tooth coloured ceramic shells that cover the front of teeth to significantly improve the appearance of your teeth and smile. They are similar in concept to a false nail.
Some considerations with Veneers
Veneers cannot be repaired and will require replacement if they break or if the gum recedes exposing the margin
Teeth may feel rough, sensitive and can stain between the preparation and cementation appointments
Veneers cannot be used to correct overcrowded teeth or in teeth that have gum problems
https://www.shutterstock.com/video/clip-25204556-dental-veneers-porcelain-veneer-installation-procedure-3d
Bleaching (Teeth Whitening)
Bleaching can whiten stained or discoloured teeth. This technique is not appropriate for people with certain oral symptoms or conditions. It is important that a qualified dentist examines your teeth prior to commencing teeth whitening.
What is the procedure involved with Teeth Whitening?
Teeth can be whitened in several ways depending on the cause of discoloration
Internal Bleaching – This is done for Non-Vital teeth that have discoloured following a root canal treatment. A bleaching gel is placed inside the tooth for a few days. This procedure may have to be repeated depending on the severity of discoloration
External Bleaching can be done for stains or external discoloration. This can be done in chair by the dentist or at home with special trays and bleaching gel provided by one of our dentists.
In Chair Whitening
A stronger bleaching gel is applied to your teeth while protecting the gums with a dam. The process is repeated a few times over 90 minutes. Light or laser may be used to enhance the activity of the bleaching gel.
This process can cause sensitivity in some people as the gel is a higher concentration of acid. It is also recommended to still use the take home whitening kit for best results.
Take Home Whitening
Special trays are made from an impression by your dentist. These trays hold the gel close to the teeth and prevent contact with gums. These trays with the gel must be worn 30 mins to 2 hours during the day.
Alternately, some gels can be used in the trays overnight. A lower concentration of gel is used for home whitening reducing the chances of sensitivity. Good results are usually achieved in two weeks.
Considerations
Highly sensitive teeth may not be suitable for whitening
Whitening works best for teeth with a Yellow, Brown or Orange stains. Grey coloured teeth may not whiten to a similar extent
Some white fillings maybe need to be replaced after whitening
Some teeth may not whiten evenly
Digital Smile Designing
This process involves designing smile by analyzing a person's facial and dental proportions. A predetermined series of high-quality facial and dental photographs help understand the relationship between teeth, gums, lips and smile with the facial features.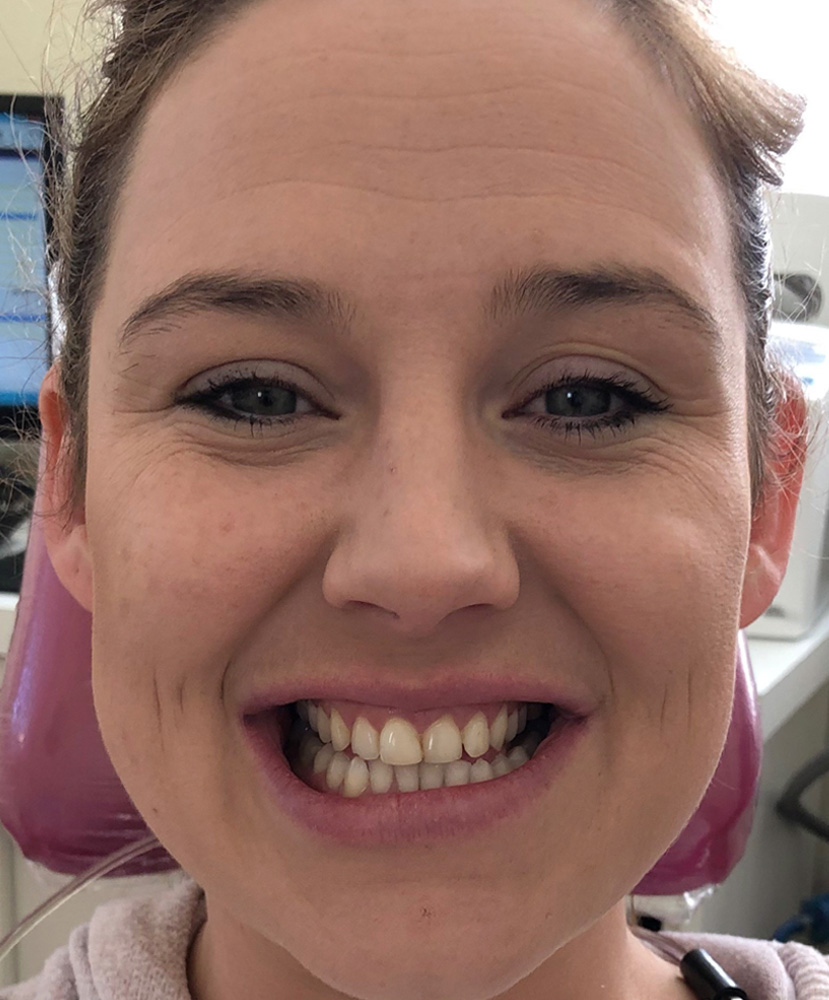 Before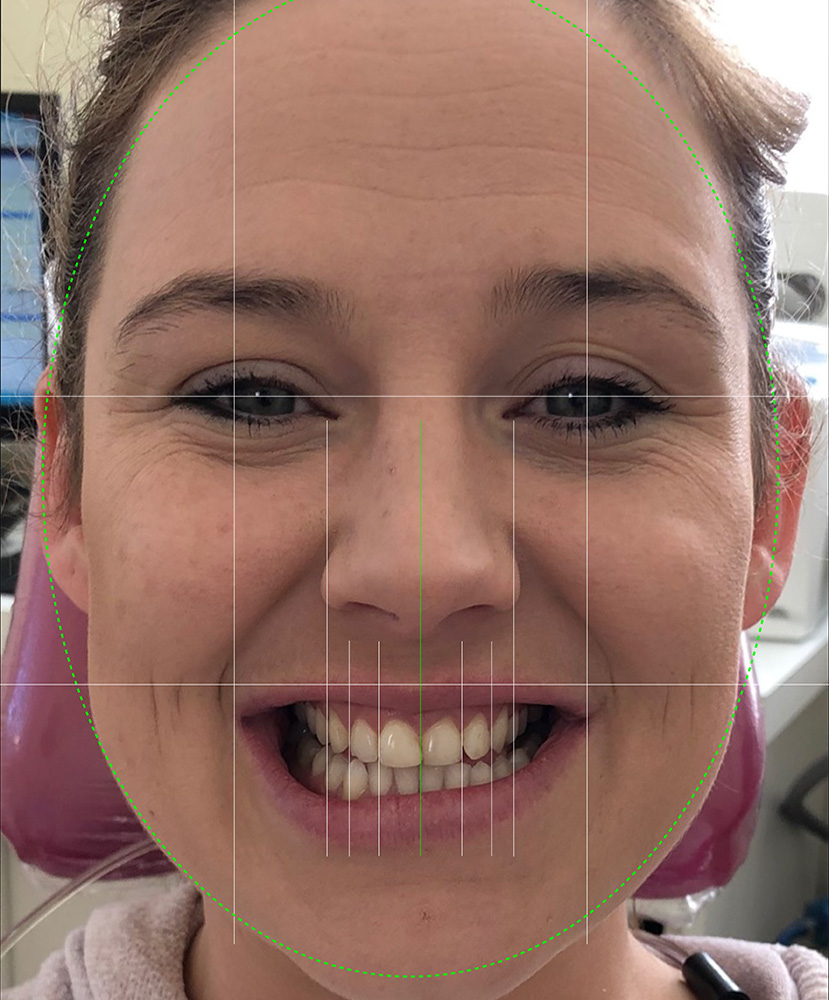 Smile Designing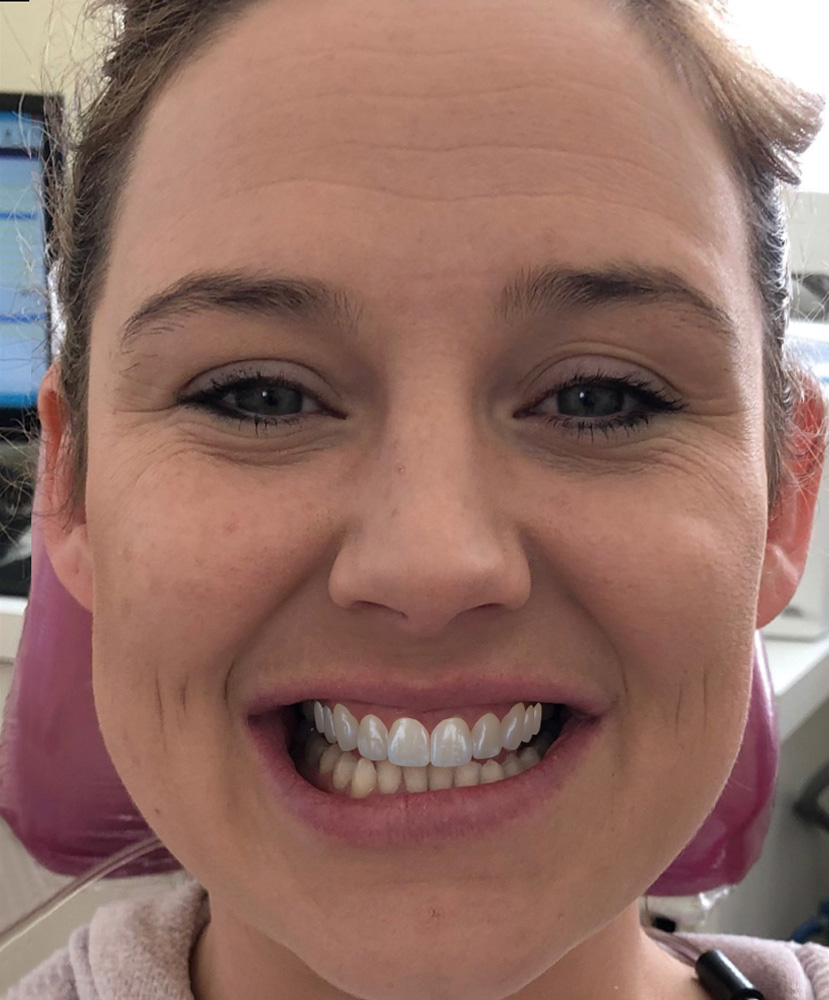 Simulation